User experience design (often termed 'UX') is the process of creating products that provide meaningful, relevant and satisfying experiences to users. Most of you are likely to hear the term 'UX Designer' coming up more often nowadays. Just what does a UX designer do? Is this a 'new' thing? What's the real background process of creating all these cool stuff?
Get up close and personal with our UX Designers Anna Katrine Høgh Andersen and Luca Mottadelli as they answer our 7 burning questions.
Q1: So what's the deal with yellow post-its?
Luca: That is a good question! I believe this is deeply connected with the way people work through the creative process.
Sure enough, post-its notes facilitate flexibility and collaboration by their nature, allowing everyone to summarise information, ideas and suggestions in a concise and shareable way. Post-its are never fixed in one place but they can be constantly moved around to create and expand clusters and charts, without damaging the previous work.
For me, post-its represent a great analogical tool, too. So, this is the reason why I have a strong need to draw and write ideas, before putting them 'on the screen'. Thanks to the post-its, I can do this operation fluidly and quickly. I also have the opportunity, at the same time, to take advantage of my spatial memory when I stick them on the wall or in the space around me.
Q2: Tell us – what do UX designers actually do? Has a role like this existed in the past or is this something that's totally brand new?
Luca: My daily work as UX designer can vary a lot, depending on the different stages of the design process during the project. Therefore, one day I might be trying to come up with a new concept and the next one I could wireframing or creating prototypes. Other times, it is all about user research, conducting interviews and usability tests. Concurrently, I work really close to the developers. At first, this was intimidating but I have gotten used to it and I have come to realise how important this collaboration is in today's job market. At the end of the day, I am responsible for designing something that the developers could build, so communication is fundamental, it is everything.
Answering the second question, UX design is deeply linked with the Industrial design. It represents the evolution of the creative process in the Digital Era, more than a brand new thing. As a matter of fact, in the traditional Industrial design, the manufacturing step has always been an irreversible constrain.
When design was only related to physical products, designers had just the need to figure out a complete solution before the beginning of production because it is extremely expensive to set up a new production system, and once the product hits the market, there is no room anymore for improvements. Digital products disrupt this flow and they need a new design approach because of the continuous production. This means that there is no more need to design in great details in advance, but to release early and often to gain real customer feedback. This has become the way to constantly improve products and achieve competitive advantages.
Q3: How would you describe the UX process when it comes to designing for DHI's customers?
Anna: When we design for DHI customers, we often experience that they have very niche and specific needs and it's very important to make sure we are capturing their feedback before we start developing something complex that we find out later is not really what they needed.
We often start a new project with a design event that allows us to investigate the user needs and get started on developing some early ideas of what this new thing could look like. These mock-ups or simple prototypes help us get ideas out in the open where we can discuss and modify them collaboratively, as opposed to all having something different in our minds. We would either invite the client to take part in the development of these or get their feedback as early as possible. When the initial concept is in place, we will start working with the developers in agile sprints to make a minimal viable product.
Q4: Having been with DHI for quite some time now, what was the one thing that impressed you about our UX design and one aspect that you felt could be improved?
Anna: UX design has only been around for a year at DHI, however, I feel like we have made quite a big impact in the short time the team has existed. We have developed a design library that enable consistency across DHI's products; we have created new ideas and inspiration with design events across DHI offices and we have a dedicated UX Designer on all the agile cloud teams to optimise the usability of our applications.
Currently we are working on improving the process for how new ideas are developed to actual projects in a way that involves co-creation with clients and agile methodologies.
Q5: Please share more about what else you do!
Anna: Besides designing and testing prototypes, I'm also facilitating design events and online courses. Recently I facilitated a Hackathon in Australia – a design sprint event where DHI programmers, designers, engineers and more competed in teams to find solutions to real-world problems. You can follow the DHI LinkedIn page to get updates on the events we are facilitating.
Luca: I joined DHI about ten months ago and, since then, I have been working on the development of new DHI products. So, I had the chance to go through all the initial design process stages, from research to the design of a tangible product. Now, I have the task of focusing on testing the usability and refining the UI of the various apps.
I am also involved in workshops and parallel activities, such as the Design Thinking workshop with our staff, engineers, scientists and researchers, about a couple of weeks ago, in Denmark.
Q6: What opportunities in UX do you see within the water industry?
Anna: The water industry is a very exciting niche with a lot of potential for UX to optimise workflows and procedures. The engineers in the industry are experts in their field but sometimes we find that they have a certain way of doing things that hasn't changed for several decades. It is our job to understand and challenge the existing workflows and procedures to resolve their frustration and optimise the software to suit their needs.
Q7. Universal design is great for a business; the more inclusive the product, the wider an audience it can reach. But just how do UX designers design for all users – is it possible?
Luca: Inclusivity is a fundamental condition of a good design. In particular, the definition of Universal Design well suits this purpose because it refers to the process of creating products that consider the needs of people with a wide range of abilities, disabilities and characteristics. I believe that its principles lead to products that are pleasurable to use and clearly accessible to all the possible users through the right affordance language.
I also want to highlight that, even if the Universal Design principles are often intended for mass-produced products (with a huge potential market and very different customers), we can well apply them also in DHI, where we focus on more specific customer segments. This is possible because when we design software, we start from a communicative language that potential DHI users understand. This translates to a consistent user experience that guides new and old users to do their job effectively across different applications, lowering the learning curve and empowering their capabilities in solving their primary goals.
---
About our interviewees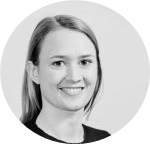 Anna Katrine Høgh Andersen, Senior User Experience Designer, The Digital Office
Anna's background is in business, but her passion is optimising user experiences by understanding peoples' needs. She has worked for an IT consultancy in London where she specialised in user research and UX design of digital products and service.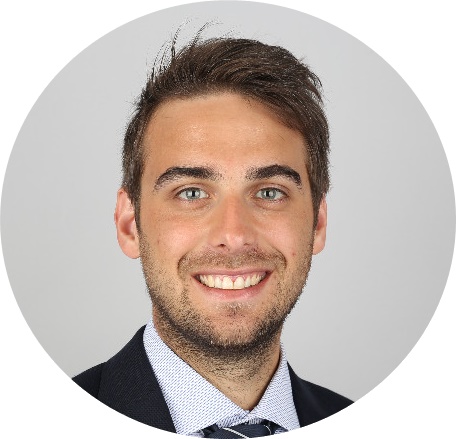 Luca Mottadelli, User Experience Designer, The Digital Office
Luca's education is about applying design methodologies to business and innovation (Strategic Design) and his aspiration is to design meaningful products that makes the life their users simpler and more beautiful.