It's no secret that the world's urban water infrastructure isn't getting any younger. Couple that with population growth, urbanisation and climate change, and that puts even more stress on these assets that we rely on to deliver clean water and appropriately dispose (recycle) wastewater. Poorly managed aging urban water infrastructure results in:
Expensive repairs of water mains and pipe bursts
Poor water quality and community health risks
Increased non-revenue water levels 
High volume of infiltration/inflow (I/I) into sewers

That's why repairing, replacing and rehabilitating aging urban water infrastructure is an increasingly urgent priority in many cities worldwide. To do so successfully requires thoughtful, comprehensive and systematic planning. As such, there are several best practices water utilities and municipal authorities should consider before undertaking infrastructure improvement projects.
Adopt a proactive approach
Historically, municipalities and utilities have used a reactive approach to managing water infrastructure. Essentially, 'if it ain't broke, don't fix it.' However, with a proactive mindset, we can determine when infrastructure might break and be prepared—physically and financially—to prevent infrastructure failures and service interruptions before they occur. With a proactive approach to asset management, you can stretch out the lifespan of your water infrastructure, protect the environment, and save valuable resources and money.
Approve holistic plans
To tackle aging urban infrastructure with a proactive approach, municipalities and utilities need to create holistic, integrated urban water management (IUWM) masterplans. With an IUWM approach, you'll be able to understand your entire water and wastewater systems, from resource intake all the way to your customers' taps. Such plans can help you avoid aging infrastructure-related service interruptions, manage public health risks and prevent fiscal surprises.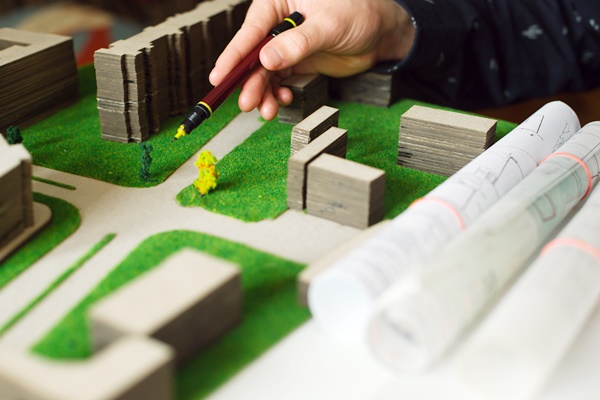 Make data-backed decisions
For your IUWM masterplans to be as accurate as possible, you first need to complete comprehensive studies of performance of networks and treatment plants. The data collected from these studies help water engineers and decision makers determine and prioritise system needs. These priorities can then be mapped out in your IUWM plan. With accurate data, your IUWM plans can be timed to coincide with service area growth, new water quality regulations, and of course, aging infrastructure.
Embrace water management tools and technology
Collecting data for comprehensive studies used to be a long, manual process. However, creating IUWM plans is an excellent opportunity to introduce cost-saving, performance-enhancing technologies that speed up the process. Embracing technologies can give you the ability to make your infrastructure smarter. Installing sensors on your urban water infrastructure, for example, can monitor flows as well as identify leaks, degrading structures and other system malfunctions. This data can be used in urban water analytical tools which help you compare interventions and make better decisions on rehabilitation priorities.

5. Don't forget finances
All the planning in the world can't change the fact that infrastructure repairs are costly, and infrastructure issues don't just magically disappear. Smart cities and utilities spend significantly on upgrades to continue to provide essential services to communities. However, infrastructure investments need to be targeted to ensure the most cost-effective, sustainable solution is chosen to mitigate the highest risks. In your IUWM plan, you can develop a capital replacement program based on when your aging pipes may fail and fold these data into a financial plan to understand potential financial impacts.
6. Consider green infrastructure
Many communities can't afford extensive infrastructure improvements. For those, green infrastructure may be an affordable option, according to the U.S. Environmental Protection Agency. Instead of pipes, green infrastructure uses vegetation and soil to help manage stormwater. Such sustainable urban drainage systems (SuDS) can help alleviate flooding and manage air quality. Best yet, some technologies allow you to virtually test out various green, low-impact development options before investing in a solution.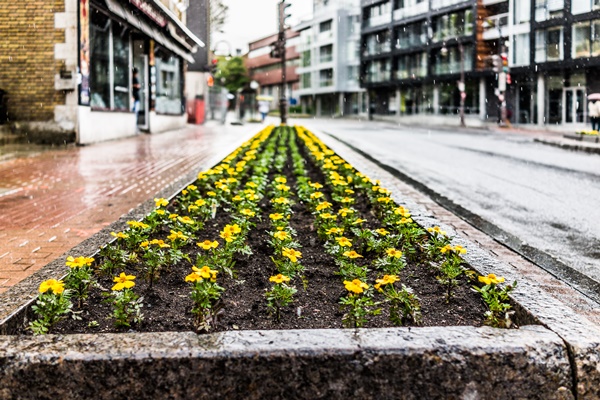 No simple solution—only steps—to mitigate aging infrastructure
Urban water services greatly impact larger social and economic developments, and therefore, should be rationally and efficiently managed. But aging urban water infrastructure is a worldwide phenomenon. Each municipality or utility will have to make asset management decisions based on their unique context and circumstances.
However, the general best practices presented here can help urban water decision makers achieve adequate levels of service now and in the future. Municipalities and water utilities need to scale integrated urban water management plans, deploy innovative technologies, and adopt infrastructure-related policies to modernise systems and make them sustainable.