According to the Water and Wastewater Systems Sector analysis conducted by the U.S. Department of Homeland Security, there are 16,000 municipal wastewater treatment plants (WWTPs) in the US. Additionally, there are another 18,000 WWTPs in Europe according to EurEau. When including these totals with the WWTPs in mature countries such as Australia, New Zealand, Canada, Japan, China etc., the estimated number of wastewater treatment plants in the world is more than 50,000. Taking into account this large number of treatment plants, many would have the potential to optimise wastewater operations, increase efficiency and reduce costs with the help of digital solutions.
The challenges of modern wastewater treatment
Many of today's WWTP operators have a reactive approach to wastewater treatment as the maturity level of using digital technologies for WWTP process control and performance optimisation can be referred to as being in the 'Describe' stage (see figure 1). This implies that the WWTP operation is based on reactive data analysis. Sensors provide data to operators who use the data for analysis of current plant state and, in some cases, set up new but predefined operation scenarios. However, this can result in situations where many WWTPs are operated in a less-than-optimal manner when it comes to both treatment and energy efficiency since the data is not necessarily used to support actionable insights in real-time.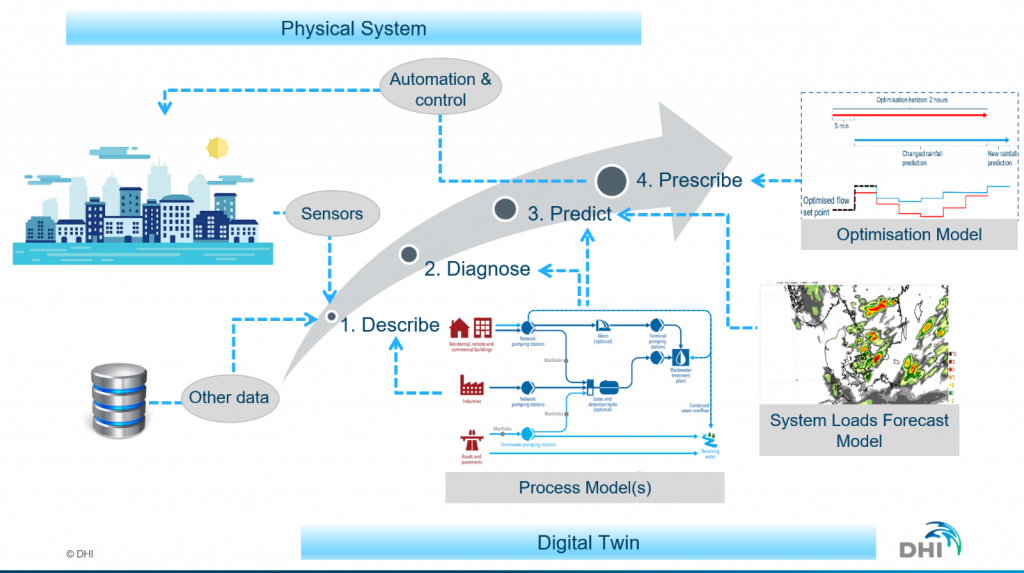 Figure 1. The four-step approach applied in a water management context. © DHI
Moreover, the increasing volume of wastewater and tougher effluent requirements often result in insufficient treatment capacity. A classical approach to solve this problem is to expand the capability of the treatment plant with the addition of new treatment tanks. However, not only is this more costly and demands more space, it will, most likely, also lead to higher energy consumption.
Process optimisation carries multiple benefits
A better solution is to optimise the operation and processes of the existing WWTP set-up. This will result in threefold benefits of
increased capacity
reduced effluents of pollutants into the receiving waters and
reduced consumption of energy and chemicals
Moreover, an optimised WWTP is more stable and robust when coping with variable conditions, such as changing inflow amount and composition as well as weather conditions.
Exploiting the possibilities of digital solutions to optimise operations
Today's modern WWTPs are automated with Supervisory Control and Data Acquisition (SCADA) systems and typically operated using fixed set points defined by the operators. Local control loops, such as dissolved oxygen controls and return sludge rate controls, ensure that set points are achieved. Nevertheless, by exploiting the many possibilities which digital solutions – such as Digital Twin modelling – can provide, it is possible to further increase efficiency by combining data with a simulator for WWTP process modelling. The efficient engine allows for simultaneous simulations, testing complex control scenarios and running advanced experiments. Using a modelling software platform for advanced control and automated reporting of WWTP processes, the operator can be equipped with fully open and customised real-time control (RTC) and monitoring dashboards. This enables the WWTP operator to optimise the treatment processes while adjusting solutions as the system evolves.
The next step
Full automation of WWTP operations could serve as the next step by utilising an automated set point control for process optimisation. With DHI's digital wastewater treatment solutions, process optimisation can be achieved by monitoring the processes in real-time and automatically fine-tuning them. This would ensure WWTPs continue to operate efficiently during variable conditions.